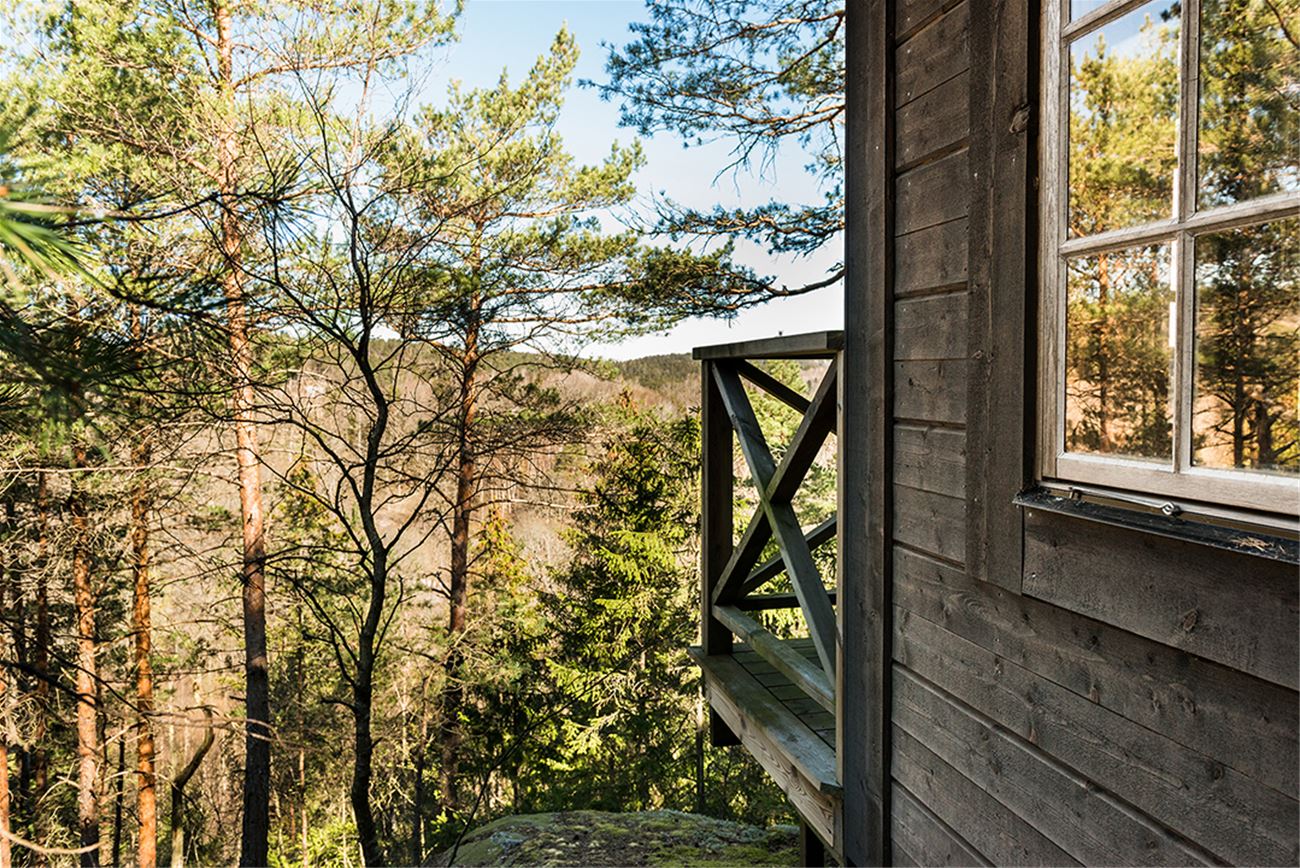 Cabin accommodation 2 nights
1 April 2022 - 1 December 2023
Our cabins are situated in the middle of a forest, cut off from everyday life. The cabins lie high on a mountain with a view over the Nordens Ark Ecopark. Here you can relax and enjoy the crackling of the wood fire and the light from the kerosene lamp. There's a sheltered barbecue near at hand.
The cabins lie right by our Ecopark trail, which is about 4.5 km long. To get to the cabins you walk on a forest path for about 15 minutes. Nearby you'll find Åbyhällen, one of Bohuslän's best-known and impressive rock carving sites.
Your reservation includes entrance to the wildlife park. The Hermitage is equipped with four beds, outside toilet and wood stove and the Toppstuga is equipped with six beds, outside toilet and wood stove.
Check-in for the cabins is between from 12am-3pm on arrival day until 11am on departure day. Please bring your own bedding (pillow och duvet provided), torch with spare batteries, appropriate clothing and lunch bag. There is no electricity or running water in the cabin. Water can be fetched from a tap by the barbecue from April to September. At other times, there will be a water container at the cabin when you arrive.
The package includes:
Accommodation 2 nights
Entrance ticket to the wildlife park during the entire stay
During high season, you can also add breakfast at the hotel to your booking.